Soak up the African sunshine on a summer day spent in Cape Town, by embarking on a journey to the famous world-heritage sight of Robben Island, which is one of South Africa's most captivating attractions. The name Robben Island comes from the Dutch word "Robbeneiland" which means Seal Island – you can still find seals on the island today!
This small island is most famous for housing the maximum security prison which once imprisoned former South African president, Nelson Mandela – interestingly, Robben Island's prison also held South Africa's current president Jacob Zuma and other famous political figures.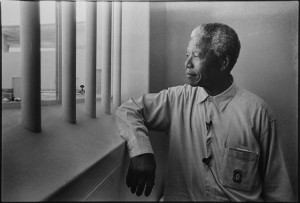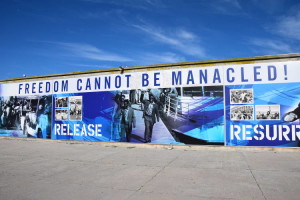 This island was always an isolated location, with a multi-layered history dating back to the 17th century. Many of the tour guides on the island are actually former prisoners, which makes the experience all the more inspiring and interesting. Robben Island is a beautiful one, offering a fantastic vantage point to Cape Town and Table Mountain from across the Atlantic Ocean. There is also a curio shop and a shop selling refreshments available here for visitors to enjoy. Holiday guests can appreciate views toward Robben Island from a number of Blouberg Holiday Rentals' accommodation options in Bloubergstrand and along the West Coast.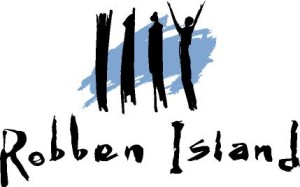 It is interesting to take note of the Robben Island logo which comprises of a series of human forms, each one becoming more distinguished than the one before, revealing the triumph of the human spirit and the path to freedom.
This beloved island is home to a sensitive ecosystem that includes bird life, natural vegetation, marine and wildlife and also geological and cultural conservation sites.
The tour to Cape Town's iconic Robben Island starts with a ferry ride that departs from the famous Victoria & Alfred Waterfront in Cape Town city, which is about a 20 minute drive from Bloubergstrand. Inside the ferry department terminal, there is a small museum celebrating the life of Nelson Mandela. The Robben Island ferry currently runs three times a day, at 9 am, 11 am and 1 pm. The tour usually takes between 3 to 5 hours in total, which includes the ferry trip to and from the island.
As part of the Robben Island tour, you will get to see the famous maximum security prison as well as the inside of Nelson Mandela's prison cell. Other interesting sights to look forward to include the army and navy bunkers and the notorious leper graveyard, as well as the island's lime quarry where the prisoners were forced to work.

Book your ticket or get in touch:
It is important to plan ahead for your outing to Robben Island, which can be enjoyed by the whole family. Dress comfortably (there will be some walking involved) and be sure to bring your camera along to snap a few photos of your experience.
Website: www.robben-island.org.za
Email: infow@robben-island.org.za
Number: 021 413 4200
Book Accommodation with Blouberg Holiday Rentals:
Bloubergstrand is a beautiful ocean facing suburb offering holiday guests stunning views of Robben Island and Table Mountain from across the Atlantic Ocean, as well as a number of lovely restaurants and attractions. Views of Robben Island can also be enjoyed from other seaside villages along the West Coast.
Have a look at Blouberg Holiday Rental's stunning range of accommodation options in the areas of Bloubergstrand, Milnerton, Century City, Sunset Beach and Melkbosstrand for your next vacation.